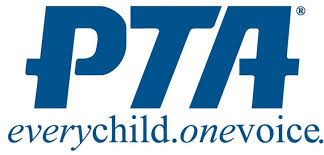 The Valley Springs PTA is dedicated to advocating for every child. Our motto is "every child.one voice." We invite you to join us in making the school year a GREAT one! Please send in your filled out membership forms or use the Paypal link below to join the PTA!
Paypal
Click here for the PTA Letter: PTA Letter
Meetings are scheduled for the 2nd THURSDAY at noon each month, with 2 evening meetings as indicated:
September 7th, 20223

October 5th, 2023

November 2nd, 2023

December 7th, 2023

January 4th, 2024

February 1st, 2024

March 7th, 2024

April 11th, 2024

May 2nd, 2024
Please contact ptavsms@gmail.com if you have any questions, and Facebook to keep up to date with our posts!
PTA Forms (please click the link)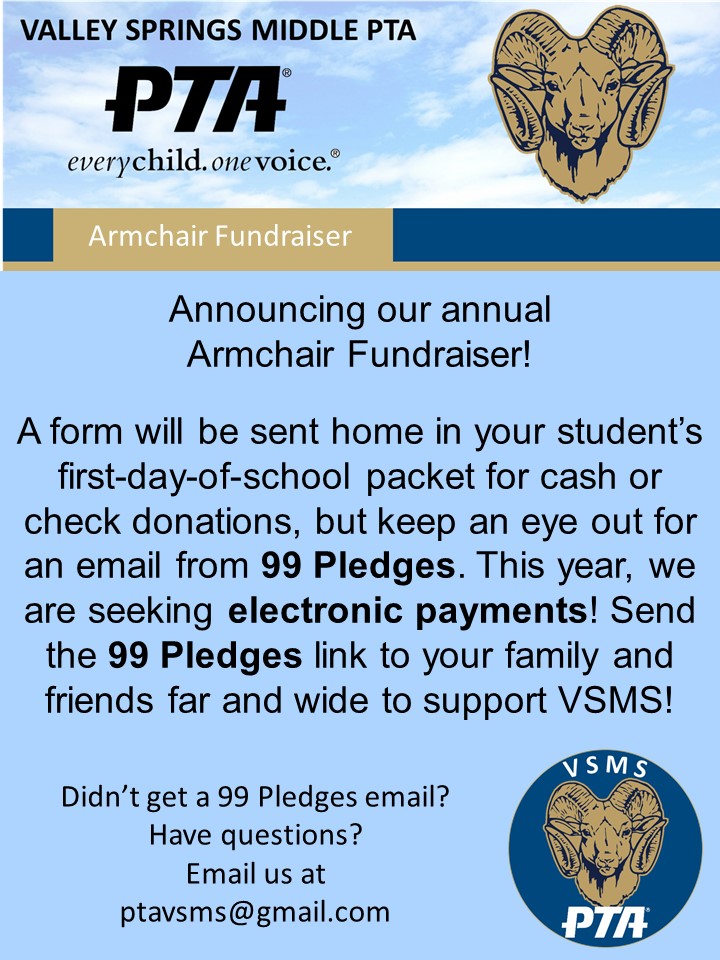 Fundraiser: Support VSMS
Announcing our annual Armchair Fundraiser! Forms will come home with your students for cash or check donations, but if you'd like to donate online OR if you'd like to share the fundraiser with friends and family far and wide, they can donate ONLINE! Look for your student's name on this page to find their personal fundraising page.

VSMS 2022

If you can't find them or have questions, please email us at ptavsms@gmail.com

100% of funds raised by the PTA go to support your school! Please consider donating, and sending the link along! THANK YOU!!!