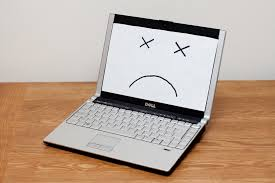 Most sound and camera issues can be fixed with a hard shut down. If you are having technical problems ALWAYS start with a hard shutdown of the device first.
How to Shutdown Your Computer Video
If that doesn't work you can contact the Help Desk or the school.
Help Desk: Click here for Live Chat https://sites.google.com/bcsemail.org/virtual-days/live-chat
(8:00 AM - 6:00 PM, Monday-Friday)
Technology Help Desk: 828-255-5987 (8:00 AM - 6:00 PM, Monday-Friday)
If busy, email helpdesk@bcsemail.org
If all else fails between the hours of 8:00am-3:00pm, call the school (828) 654-1785 and ask for Mrs. Stacey or Mrs. Fore.
Remember that your 1:1 device has frequent software updates. This causes the computer to have a black screen, blue screen, spinning, and restarts on its own. If that is happening plug your computer in and let the updates run. This can take anywhere from 5 minutes to 3 hours. If your computer starts an update during class find a way to email your teachers to let them know that your computer was updating. If the update hasn't gone through try a hard shut down first, then contact the school.
Zscaler Login:
The Zscaler service is a BCS service that protects your internet traffic when you connect to your corporate network, public internet connection or home internet connection.
The Zscaler login is:
StudentUID(lunch number)@k12bcs.net
Password: Student's computer login password
No internet at home?
Parents of children who currently do not have Internet access at home may request a Homework Hotspot for connecting their child's BCS 1:1 device to the Internet.
Please contact us (828) 654-1785
How to Use Zoom
***If you see a white screen when you search for Zoom, that means it's updating. ***
How to Use Google Classroom
*** If you are having trouble with the videos, here are the written instructions. ***
How to Use Zoom

Download Zoom from the Software Center:
* Go to Software Center - by clicking the search box on the bottom left corner of your laptop and typing in Software Center. Click on the Software Center tab that pops up at the top left of your screen. Once in Software Center, type in ZOOM in the box near the top right in the Software Center page. When ZOOM pops up, click Install.
* Once ZOOM has installed, click the right arrow on the top right and then when it opens. Please pin it to your taskbar. It will also be in CLEVER in IAM.
If you are having trouble:
* If you are getting a "blocked by admin" message that means you are attempting to download/install from the Zoom website so please go through the Software Center - instructions above.
* If you get a failed message in the Software Center for Zoom that means their Software Center has failed to update. You should restart your laptop, log in and allow the laptop to sit connected to your home computer network for 30 minutes and then restart again. After another 15 min attempt to install Zoom again.
How to Use Google Classroom
To join each class, you will need a code. See the chart above to get the code for each class.
From your school email, click on the in the top right corner.
Click on and then click on in the top right corner.
Click on Join class. Enter the code.